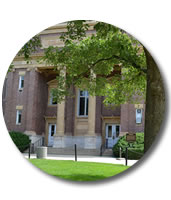 The Department of Anthropology at the University of Illinois at Urbana-Champaign has a long tradition of scholarly excellence and leadership in our discipline. Founded in the late 1950's, Illinois anthropology has a rich history of innovative, interdisciplinary and engaged anthropology. Today we have robust programs in Archaeology, Biological Anthropology, and Sociocultural and Linguistic Anthropology offering undergraduate majors and minors as well as graduate degrees.
Through our student-centered curricula, speaker and colloquia series, and field schools, internships and research opportunities, we serve students with interests ranging from human biology, to environment and society, to economics, forensic sciences, linguistics, international studies, cultural heritage management and museum studies, and more. The list is open-ended, reflecting the endless variety of things you can "do" with anthropology; please click through to learn more about our courses, our faculty and our graduate and undergraduate programs.
At its core, our department is committed to training students in the fundamental concepts and methods of our discipline and in the history of anthropology and of the interdisciplinary and historical contexts that have shaped it. We believe this foundation is integral to our discipline's continuous process of meaningful renewal, and key to the success of our students, whether they intend further academic study, formal professional training in fields such as business, law or medicine, or seek to develop a broad comparative perspective on the human condition.